When you first begin researching bail bonds, the first thing you're likely to notice is that many bondsmen offer an initial consultation. While time is usually of the essence as you work to get a loved one out of jail, it is definitely worthwhile to meet with a few companies for a consultation in order to get a feel for their operation, their philosophies, and their ethics. If you've never had to work with a bail bondsman before, you may not know what to expect during a consultation with one. In today's blog, we'll review a few things you should expect during your first meeting with a bond professional so that you can be better prepared when the time comes.
At Future Bail Bonds in Bloomington, we pride ourselves in providing affordable bail bond services to the San Bernardino area, including Rancho, Ontario, and Colton. With several years of experience in the bail bonds industry, we understand that you rely on compassionate expertise when you're trying to get a loved one out of jail. Because we believe that you should be well informed about your choice in a bail bond company, we offer free consultations to all prospective clients. Contact us today to learn more!
Features of a Quality Bail Bond Consultation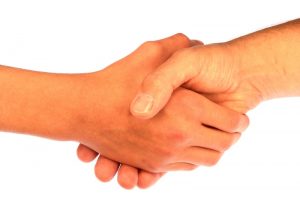 It's an unfortunate fact that not all bail bond companies are created equal. Likewise, not all consultations provided are quality ones. Read on to learn what you should expect during a quality initial consultation with a bondsman.
Professionalism
It's probably safe to say that if you're meeting with a bondsman, you've had better days. During your consultation, the bail professional that you meet with should treat you with compassion and remain professional at all times. He or she should be dressed professionally and interact with you in a respectful manner. Additionally, you should have full confidence that the details discussed in your meeting will remain confidential.
Gathering of Pertinent Details
In order for the bail bond professional to understand the full scope of your unique situation and needs, he or she will need to collect the information needed to best assist you. This will include the standard information related to the arrested individual, including his or her name, where he or she is detained, and the nature of the charges. You may also need to discuss any criminal history the defendant has had in the past, as well as other vital details pertinent to the case.
Explanation of the Process
The bail bond process can be difficult to understand without a detailed explanation, and the bondsman you meet with should be able to thoroughly explain the process to you to ensure that you understand all aspects of it. This should be done slowly, and with patience. He or she should also clearly explain the terms of their standard bail contract including payment options and expectations and the responsibility of all parties involved.
Time for Questions
Upon meeting with a bondsman, people understandably have a lot of questions, many of which were formulated before the consultation ever took place. If you still have questions after the bondsman has gathered the necessary information and explained the process to you, he or she should offer to answer them. You should feel comfortable asking whatever questions you may have and you shouldn't feel rushed during this time.
No Cost, No Obligation
Finally, a simple initial consultation with a bail bond company should never cost you anything. Be wary of those bondsmen that promise affordable bail bonds but charge a fee to discuss the possibility of providing their services. Likewise, meeting with a bondsman should never come with strings attached. You should be under no obligation after discussing your situation with a bail bond company.
Affordable Bail Bonds in Rancho
Here at Future Bail Bonds, every aspect of our affordable bail bonds service is designed with your best interests in mind. We offer customizable payment plans and court date reminders for maximum convenience, and you can always trust that our services are 100 percent legal and ethical because every member of our team is licensed and bonded by the state of California. If you're ready to learn more about our personalized, ethical, and confidential services, call us at 909-990-5700 today!